Christina Chicoraske for County Clerk

Christina Chicoraske is running for Oklahoma County Clerk. She is a lifelong Oklahoman with deep roots in our community—Christina is the former Executive Director of Uptown 23rd where she brought businesses and neighborhoods together, creating new opportunities for economic development and stronger sense of community with programs like Open Streets. Christina believes that the county government must be more accessible, transparent, and accountable to us. She's got a track record of service to our community we can trust. She is a wonderful human and will be a great county clerk.



︎ Christina's identity makes use of the "cc" device to reference the core pillars of her campaign—transparency (keeping the public in the loop like the cc on an email), accessibility (closed captions), and professionalism (the office of county clerk), as well as her name.


︎ The identity works well in a modular system for all applications.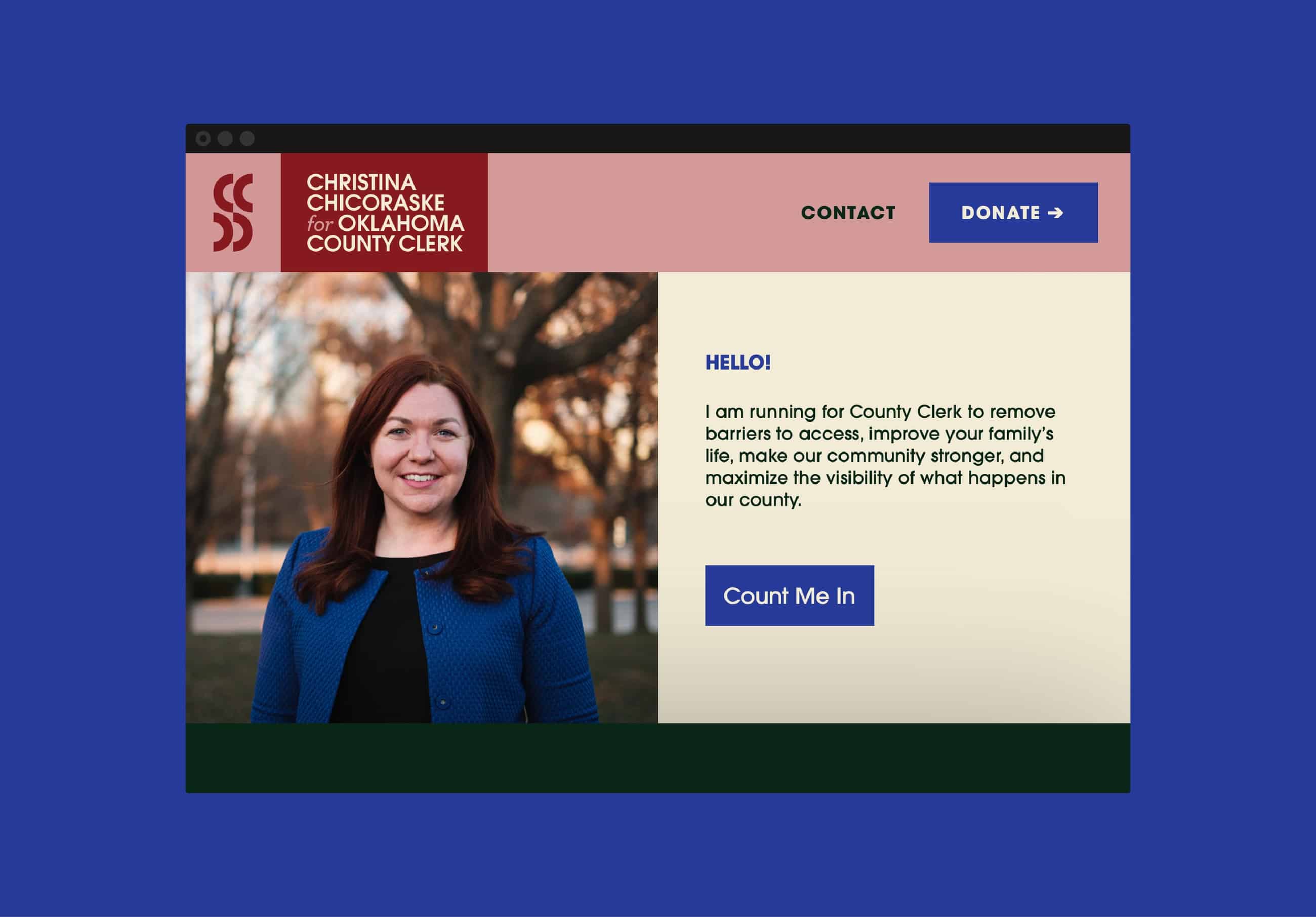 Work done at Half Design with Nate Ward