Freedom Oklahoma is the state-wide advocacy organization for LGBTQ+ issues. This GOTV campaign included a microsite as a digital pledge card and a social media campaign of illustrations encouraging Oklahomans to #queerthevote.


︎ I illustrated a bunch of things for the campaign.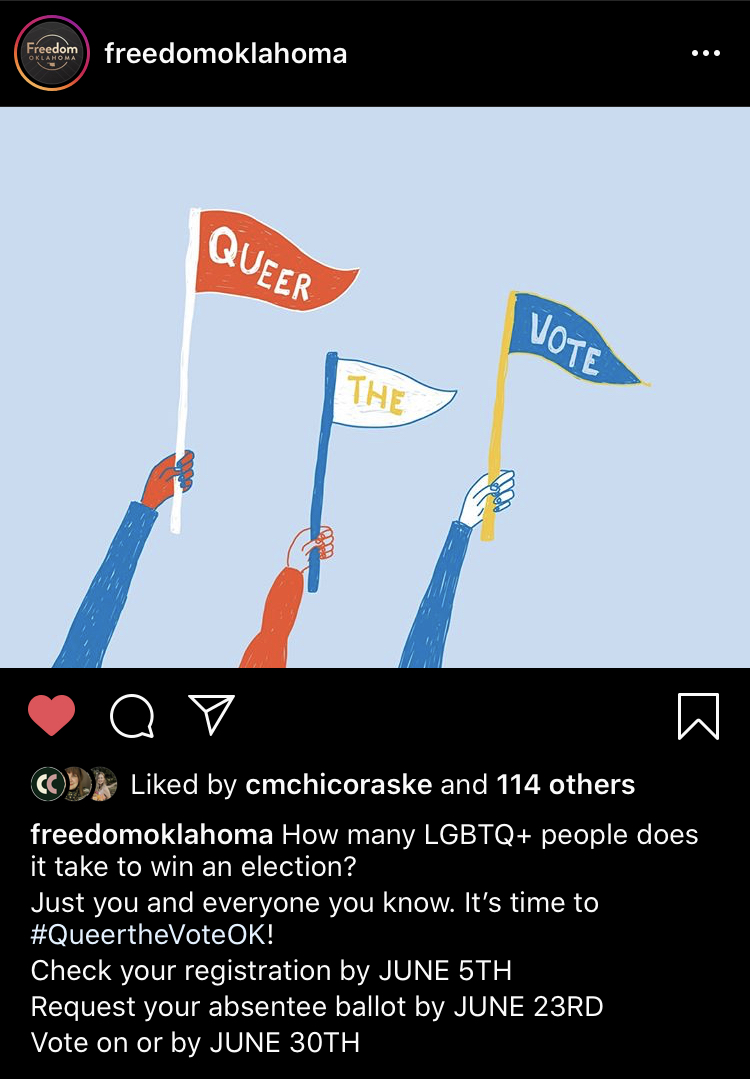 ︎ Nate Ward used my illustrations to make animations for social media.
︎ The illustrations were used on the pledge card microsite, which we used to create custom emails for folks to remind themselves to vote.
︎︎︎ We also made one-pagers with information on registering and voting by mail.
Work done at Half Design with Nate Ward, Stefan Rhoades, and Quinlan Parrish